At Moova we are facing main environmental challenges betting on sustainability as an inclusive element of the smart cities of the future.
We are resilient to the environmental reality and its impact in the daily lives of people. We are committed to the international agenda working towards a safe and sustainable urban mobility, with efficient systems that allow us to work to put citizens first.
We are all accountable for change. We are all responsible for smart and sustainable mobility.
We are all part of reimagining the last mile for a sustainable world.
Mission
Establish Moova as a responsible leader and measure the impact in the environment in every step of our activity.
Purpose
incorporate respectful and responsible practices towards the environment in every effort the company makes, with the goal of contributing to social welfare and as governance to the entire logistics industry.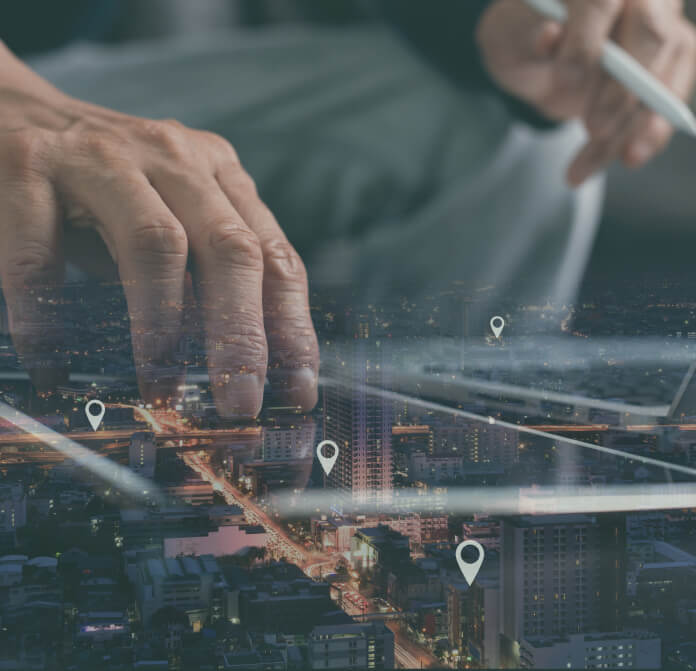 How does
Moova

work?

Moova solves the last mile delivery by innovating with an AI based system that allows optimization of routes, saves logistics times and costs, and reduces the amount of vehicles in the streets. Our technology utilizes algorithms that solve the TSP (traveling salesman problem) that in a few seconds calculates the most optimal route between the different stops. This way, through technology, it accurately ensures the most efficient route with the capability of recalculating if necessary.

Moova allows the usage of idle logistics capacity. This means that vehicles that are already in the way to a specific location can take packages in spaces that would otherwise be empty, eliminating the need of having another vehicle making deliveries.